Contact Us
At The COMET, we appreciate your business and value your feedback. Your comments and suggestions help us continue to meet our goal of providing you with high-quality, affordable, clean, safe and convenient service.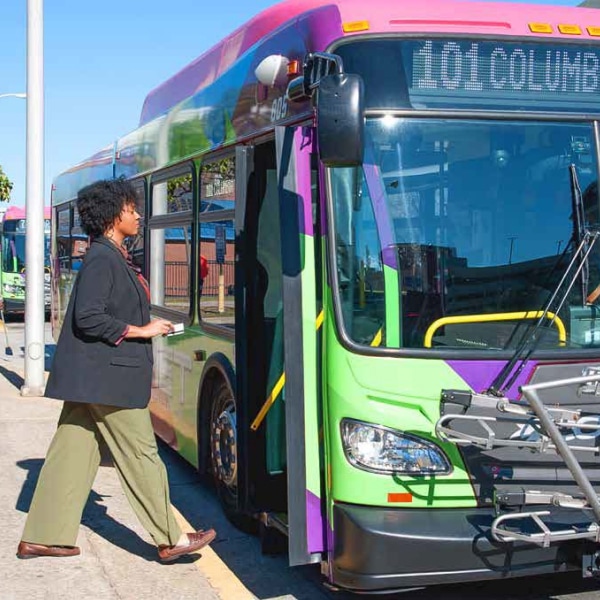 Contact Form
You can contact us using the form below if you have any questions or concerns, or if you simply want to let us know how we are doing.

Fields marked with an asterisk (*) are required.
Get all the latest news with The COMET delivered to your inbox!
Frequently Asked Questions
If I am 65+ or have a disability are there COMET services available to me?
Yes, we do offer services for individuals 65+ or with a disability. For individuals with disabilities, we offer
Dial-A-Ride-Transit
(DART), an origin-to-destination, advanced reservation, shared-ride paratransit service. Each DART bus is wheelchair accessible. You must qualify for DART in order to use this service. For people with disabilities and those 65+, we also offer
mobility programs
called the Volunteer Transportation Reimbursement Program (V-TRIP) and Taxi Volunteer Pick Up Program (PUP). Both of these programs are for eligible riders living outside The COMET service area but in the Columbia Urbanized Area.
Does The COMET offer discounts?
The COMET offers discount half fare prices for those eligible. This includes riders 65+, persons with disabilities, Veterans, Medicare card holders and youth 16-18 with The COMET half fare ID card.
Do I have to wear a mask on the bus?
As a result of a court order, effective April 18, 2022, the Centers for Disease Control and Prevention's (CDC) January 29, 2021 mandate requiring masks on public transportation conveyances and at transportation hubs is no longer in effect. However, The COMET strongly encourages the continued wearing of masks on buses and in its facilities for the protection of our passengers, staff, and operators
https://www.transit.dot.gov/TransitMaskUp
What if I lost something on The COMET bus?
If you lose a personal belonging on The COMET bus or at COMET Central, contact customer service at
803-255-7100
.
I live in a Food Desert area, how can I get to a grocery store using The COMET?
The COMET on The Go! COMET to the Market program with Lyft and Uber is available for individuals living in a food desert area. With this program, passengers that board and alight in a food desert area and grocery store on our list can receive up to $8.00 off their ride with Uber or Lyft. This promo is available twice a week per passenger.
How do I get the code for COMET on the Go?
Promo codes for The COMET @ Night are available on board the inside of The COMET buses behind the driver. The promo code for The COMET to The Market with Lyft is "COMETMARKET20" for rides that originate or end at a fresh food market on our designated list.
I need a ride to get my COVID-19 vaccine. Can the COMET help me?
Yes, The COMET can help you access free rides to a COVID-19 vaccination site. Visit
COMETCovidHelp.org
for details on routes and how to Catch The COMET for a free ride to your vaccination location.